We pride ourselves on looking after our customers, not only through the sales process, but after the purchase. Please follow our guide below if you have a problem with your new home that you need to tell us about.
Clixifix is our new online portal for reporting and managing any issues that you may have with your home. Customers purchasing with us after 1st April 2021 will receive an invitation by email to join Clixifix.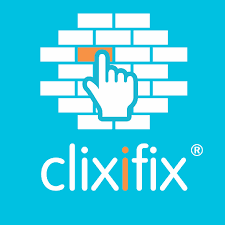 If you have not received an invitation or if you would prefer to speak to us directly, please contact us in normal working hours (9am – 5pm Monday to Friday, excluding bank holidays) so that we can help you to log in.
Emergencies
In the unlikely event of an emergency issue with your home, please contact 01772 810 250.  The number is in operation 24 hours a day, 365 days a year.
An emergency is:
A plumbing leak with risk of flood damage
A dangerous electrical fault
A drainage fault where all toilets are unable to be flushed
Faulty door locks where the property cannot be secured
Guidance
When you purchase a new home from Concert Homes, you can be confident that it has been constructed to our exacting standards. As a result, it comes complete with a 10-year Warranty from NHBC (National House Building Council)
The warranty provides a guarantee that runs for a 10-year period to cover any major structural defects to your home. For the first two of these ten years, we will be on hand to assist you with any issues that you may have with your new home.
Should you wish to arrange a professional snag, we request you advise us of this at an early stage so this may be arranged and undertaken prior to our handover of the home to you. Surveys and reports must be completed in accordance with published NHBC standards and tolerances. Reports completed post-handover will not be accepted directly to site and we request that an individual ticket is raised with us via the customer care team.
The kitchen appliances in the property do not form part of the warranty. Please take the time to register your appliances directly with the manufacturer when moving in. You will find appliance instruction booklets and serial numbers within the homeowner pack. Please note appliances are warranted for 12 months. Additional cover is available at an extra cost.
Boiler systems and unvented hot water storage cylinders are covered by the two-year warranty with Concert Homes. Please note this warranty will become null and void if the homebuyer does not have an annual service carried out at their cost on these items.
We endeavour to attend to less urgent defects within 7 to 21 days. However, if we need to order certain materials or if there are labour shortages, this may incur additional delays.
Please note as per your NHBC guidelines booklet, we do not attend to minor shrinkage; however, should you experience nail pops (small discs of plaster that come loose and fall out of the ceiling) and shrinkage cracks in excess of 4mm wide, we will attend those. 
For guidance on what to expect prior to an appointment to complete any defects please click here.
We request that colleagues and operatives are treated with courtesy and respect and they are allowed to undertake the work for you uninterrupted. Please note, operatives will only attend the reported items and not new ones raised at the point of their visit.
Complaints
We are aware that errors do sometimes occur, and where this happens, we intend to minimise any inconvenience and resolve any outstanding issues at the earliest opportunity:
Step 1: Please contact us during normal office hours to let us know your issue or concern. Our customer care staff are empowered to resolve most of your enquiries and will review the issue with the relevant team.

Step 2: If your enquiry has not been resolved to your satisfaction, please request this is escalated to the Managing Director for review.
For further information on our customer complaints procedure, please click here.
Please read our Community Standards Policy here before making use of the Clixifix platform.